linkki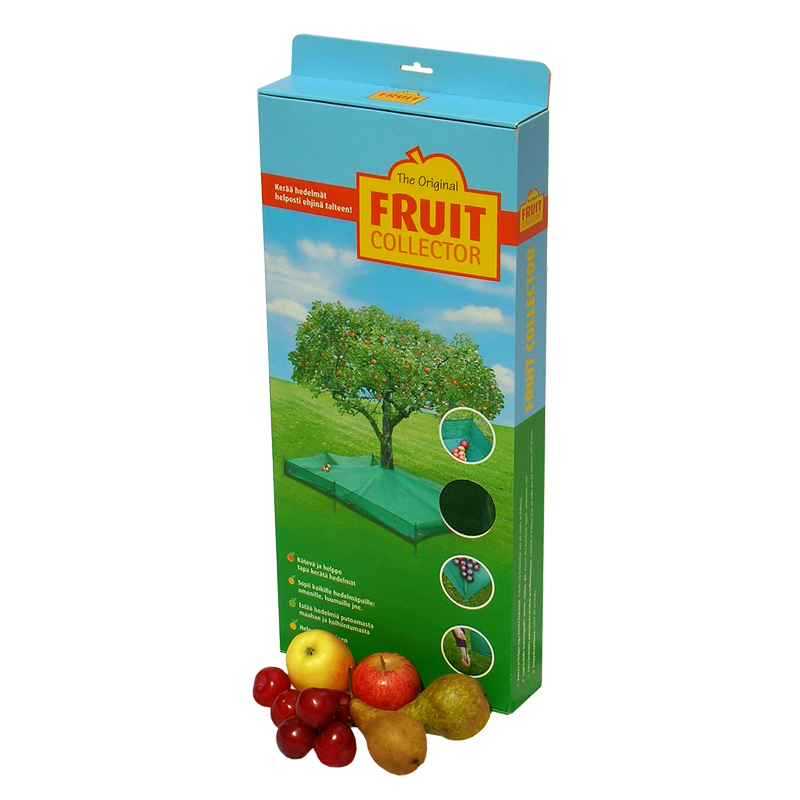 Welcome to the handy world of Fruit Collector!
It's a super handy harvesting net! It catches and collects the windfalls and makes harvesting much easier. It works even when you are not there!
Less bruises, less food waste!
The Original Fruit Collector ® is suitable for all fruit trees: apples, oranges, mandarins, pears, plums, cherries etc. It is quick and easy to assemble and dissemble. The fabric lets the wind and rain through, so you can keep it working for weeks, it does not spoil the lawn below.
Fruit Collector is a quality product which you can use harvest after harvest. It tolerates even freeze and is machine washable. The fabric is 100% polyester ja metallic parts are rust proof.
Fruit Collector is available in various sizes:
Model FC250's area is 2,5*2,5 meters and is especially suitable for trees with trunks up to about 20 cm diameter. Models 260 and 268 are for trees with a ticker trunk. The biggest model is FC328. See availability on our webshop. You can also connect two Fruit Collectors to cover even bigger area (by using an extra stake, not included in the package).
The Original Fruit Collector ® is an original Finnish invention, and its designs are protected by Registred Community Design (RCD).